Marketplace
Date: Saturday, February 8th
Over 80 of the area's top wedding professionals, venues, and artists all right in one place. All day fashion show, entertainment throughout the day, beauty bar and so much more. Sign up for our VIP package to take part in a wedding planning workshop and VIP preview.
VIP WEDDING PLANNING WORKSHOP & PREVIEW – 9am
WEDDING SHOW TIME: 11am – 5pm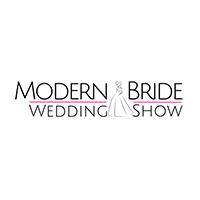 Date: January 25 & 26, 2020
The Modern Bride Wedding Show hosts to several local wedding professionals, ranging from expert consultants and photographers to decor and cake designers.
Listed as one of the top 10 Toronto Bridal Shows on BlogTo, the show is the ideal location to provide engaged couples with all the essential planning tools in one place.
January 25 & 26, 2020
The International Centre | Hall 3
6900 Airport Road, Mississauga ON
1 (888) 222-2860
hello@modernbrideweddingshow.com
https://modernbrideweddingshow.com/
Tickets: $15 @door or $10 or online
Show Hours: 11:00am – 05:00pm
Fashion Show Times: 3:00pm Daily
Date: October 19 & 20, 2019
Show Hours: 11am – 4pm each day
Central Ontario's largest wedding show featuring a carefully curated lineup of over 90 of Simcoe County and Muskoka's premiere wedding professionals and businesses. Grab your fiancé and/or bride tribe and get the jump on planning your dream wedding.