Marketplace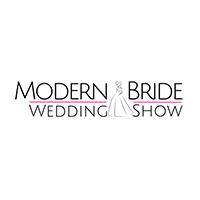 Date: January 25 & 26, 2020
The Modern Bride Wedding Show hosts to several local wedding professionals, ranging from expert consultants and photographers to decor and cake designers.
Listed as one of the top 10 Toronto Bridal Shows on BlogTo, the show is the ideal location to provide engaged couples with all the essential planning tools in one place.
January 25 & 26, 2020
The International Centre | Hall 3
6900 Airport Road, Mississauga ON
1 (888) 222-2860
hello@modernbrideweddingshow.com
https://modernbrideweddingshow.com/
Tickets: $15 @door or $10 or online
Show Hours: 11:00am – 05:00pm
Fashion Show Times: 3:00pm Daily
Date: January 12, 2020
Located in Cobourg, Ontario, the Northumberland Bridal Show is a one-stop-shop for your special day!
In it's 31st year, the Northumberland Bridal Show is home to over 35 vendors ranging from venues, to floral design, and even suits and wedding dresses.
Brides are eligible to win some of our amazing door prizes, browse the show floor with their family and friends, watch the fashion show, and taste some of the delicious wine and food available from our vendors.
Date: Sunday, September 8, 2019
Planning your dream wedding? Don't miss the ULTIMATE Bridal Show…for the ultimate experience in wedding planning! The Ultimate Bridal Show is Newfoundland's premiere and original bridal trade show.  Visit with Newfoundland's top Bridal experts and check everything off your list.  Amazing door prizes, gift bags, tastings and a spectacular Fashion Show at 2pm.