Bridal Shows
Date: Sunday, January 12th. 2020
Saskatchewan's Most Spectacular Bridal Show! If you are just starting to plan or looking for a few final details, the A·W·E is the must attend bridal show of the year.
For details please visit our web site. #AWEYQR
Date: Sunday, April 26th, 2020 | 11:30AM to 4:30PM
Atlantic Wedding Showcase spring show promises to be exciting and stylish. An upbeat celebration of weddings and couples. Experience planning at its finest. AWS features special attractions and promotions celebrating that all couples are beautiful. Special show features will excite and inspire you! Enjoy our fashion show and honeymoon grand prize giveaway. Over 100 incredible wedding services, everything needed to plan a magazine worthy Nova Scotia wedding!
Date: Saturday, February 8th
Over 80 of the area's top wedding professionals, venues, and artists all right in one place. All day fashion show, entertainment throughout the day, beauty bar and so much more. Sign up for our VIP package to take part in a wedding planning workshop and VIP preview.
VIP WEDDING PLANNING WORKSHOP & PREVIEW – 9am
WEDDING SHOW TIME: 11am – 5pm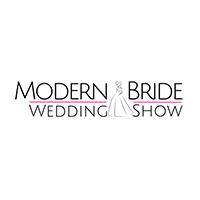 Date: January 25 & 26, 2020
The Modern Bride Wedding Show hosts to several local wedding professionals, ranging from expert consultants and photographers to decor and cake designers.
Listed as one of the top 10 Toronto Bridal Shows on BlogTo, the show is the ideal location to provide engaged couples with all the essential planning tools in one place.
January 25 & 26, 2020
The International Centre | Hall 3
6900 Airport Road, Mississauga ON
1 (888) 222-2860
hello@modernbrideweddingshow.com
https://modernbrideweddingshow.com/
Tickets: $15 @door or $10 or online
Show Hours: 11:00am – 05:00pm
Fashion Show Times: 3:00pm Daily
Date: January 12, 2020
Located in Cobourg, Ontario, the Northumberland Bridal Show is a one-stop-shop for your special day!
In it's 31st year, the Northumberland Bridal Show is home to over 35 vendors ranging from venues, to floral design, and even suits and wedding dresses.
Brides are eligible to win some of our amazing door prizes, browse the show floor with their family and friends, watch the fashion show, and taste some of the delicious wine and food available from our vendors.