Main Content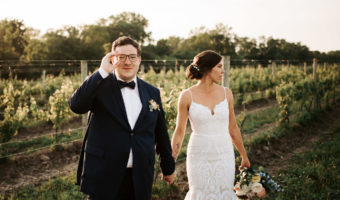 Weddings and wine go hand in hand, so a vineyard is the perfect setting for vows.
One bride and two daughters, plus one groom and three sons equals one beautiful, blended family.
The Pantone colour for 2020 is "Classic Blue." To celebrate, here's some blue stuff we love.
Your love story is unique and incredibly special, and your wedding should be too! That's why Sandals, the world's leading…
Cheers to a stunningly successful nine-year collaboration between Karen Bussen and Palladium Hotel Group!
Combining a rustic barn with elegant, gold elements is the perfect pairing.