Main Content
Will it be cocktails in a castle, kayaking around icebergs or volleyball on a deserted island?
Despite some very hot weather (42°C), this farm couple enjoyed celebrating their day with family, friends and goats.
Who knew blue and orange could look so good together?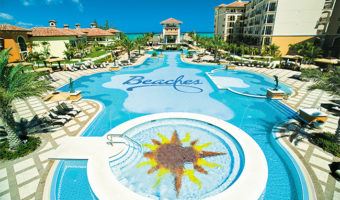 The love you share is wonderfully unique—and your wedding should be, too. That's why Beaches® lets you celebrate your love with a Free* Tropical Wedding when you stay three nights or longer.
A once-in-a-lifetime love calls for a once-in-a-lifetime wedding, and Sandals Resorts are the most popular resorts for destination weddings for so many reasons.
Vibrant fruit, elaborate macramé and fabulous fashion make this styled wedding truly unique.