Main Content
Vibrant fruit, elaborate macramé and fabulous fashion make this styled wedding truly unique.
An energetic wedding party provided all-day smiles at this Manitoba wedding.
It's your wedding, and that means if you want to go a little extra, do you!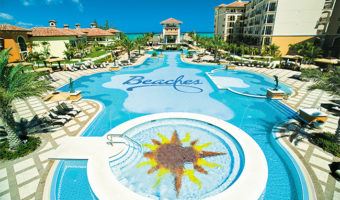 The love you share is wonderfully unique—and your wedding should be, too. That's why Beaches® lets you celebrate your love with a Free* Tropical Wedding when you stay three nights or longer.
A once-in-a-lifetime love calls for a once-in-a-lifetime wedding, and Sandals Resorts are the most popular resorts for destination weddings for so many reasons.
Surrounded with music, geodes and crystals, this couple exchanged vows with positive energy in the air.